History | The Fernie Cenotaph
---
2018 marks the 100th anniversary of the end of the Great War of 1914-1918.
At the eleventh hour of the eleventh day of the eleventh month of 1918, the Allies and Germany signed armistices at Compiègne, France, bringing an official end to four years of war.
Around the world, November 11th has been a day of remembrance ever since; a time to pause and reflect on the sacrifices of our forebears and give thanks for our freedoms. In Fernie, the annual service of remembrance is centred around the Fernie Cenotaph, a gently imposing granite likeness of a soldier bowed in sorrow over a cross inscribed with 'Flanders Fields' and gently strewn with poppies. The plinth raises our soldier aloft, placing him in in stark contrast against the snowclad mountains that surround on every side. The setting in the gardens of the beautiful chateau-style Fernie Courthouse lends additional weight and significance to the importance of the piece.
Built as part of a national memorial initiative in the 1920's that cost in excess of $3M, the Fernie cenotaph is one of several of a singular design. Others can be found in Nova Scotia, Ontario and Saskatchewan. Although the designer was fired after it was found that he was of German descent, he was allowed to keep the prize money from the design competition and a century later, his vision remains as our main memorial to WWI. The construction amounted to $10,000 in 1922, a staggering sum by today's standards.
Take a moment to visit this calm oasis in the centre of Fernie and soak in the reverence of the site. Now more than ever, it is important to remember the lessons learned and honour the fallen.
Read more about the Fernie Court House, the site of the Fernie Cenotaph.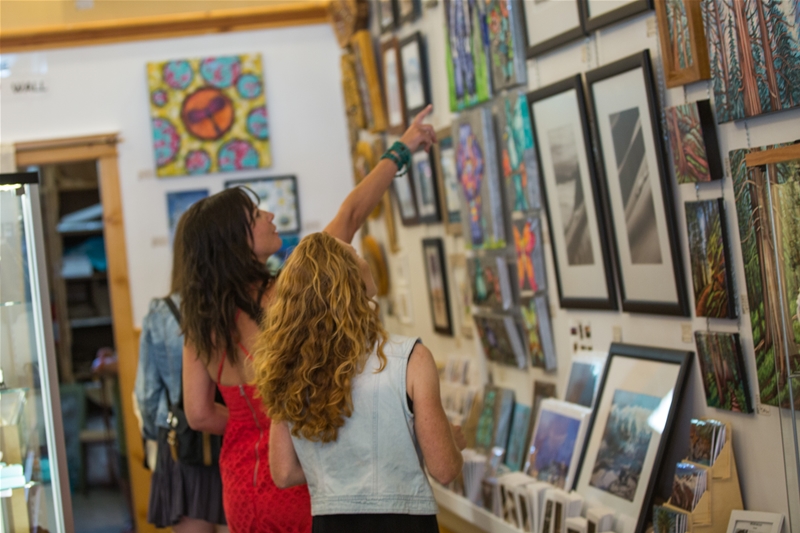 Featured: Featured Artists | The Fernie Arts Co-op
The Arts Co-op is a retail gallery in Historic Downtown Fernie featuring over 50 artists.
Learn More
Sign up for our quarterly newsletter