Featured Artist | Marla De Boon
---
Combining elements of nature with an active imagination, Fernie-based artist Marla DeBoon's paintings are an expression of magical realism layered with detail and character.
As the wife of a former conservation officer with a passion for the abundant wildlife of the Elk Valley, her animal portraits are both strikingly realistic and whimsically evocative.
A self-taught artist, DeBoon takes a very casual approach to her canvases, starting by simply 'making marks' and then adding and removing elements and colour in an abstract fashion to form the background to her artwork. The formal animal portrait elements are added later; a process that doesn't always go smoothly, she says. On a recently prepared canvas she felt compelled to paint a portrait of a chicken but didn't give her subject a beak for fear it would demand to be finished immediately! Any artist will understand how a piece of work can begin to take on a life of its own and challenge the painter in any number of ways.
Working predominately in acrylic, she has also practiced in pen & ink, watercolour, and pencil in the past and plans to try oils in the future. Recently she has been inspired by the surrounding Rocky Mountains to paint landscapes; her work is evocative of Montana-based 'Old American West' painter Charlie Russell, who she cites as an early influence. Using vibrant colour, detailed textures and a depth of field she creates landscapes that are as tranquil as they are inviting.
DeBoon also teaches, something she finds both rewarding and challenging. She encourages her students to use their imagination and break free from painting in 'studies' of visible subjects. Discover the work of Marla DeBoon, along with many other artists, at the Fernie Arts Co-op in Historic Downtown Fernie, or contact her by email at fmdeboon.ca.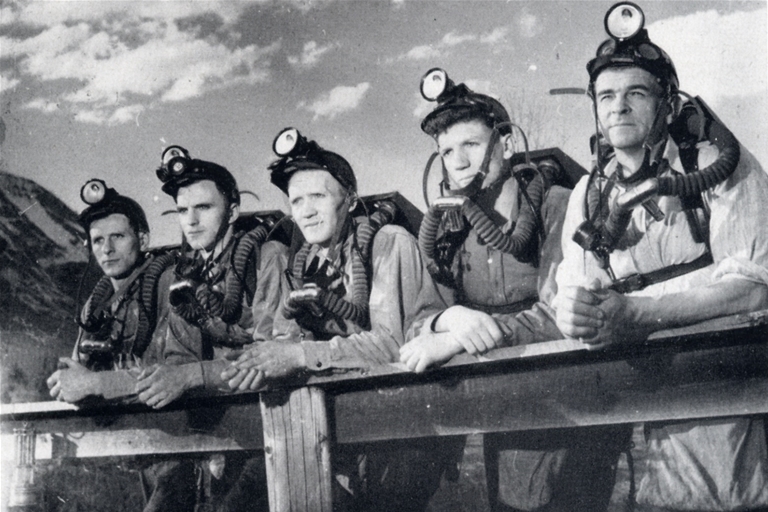 Featured: History | Mine Rescue in the Elk Valley
The biennial National Western Region Mine Rescue Competition returns to Fernie September 5-7, 2019.
Learn More
Sign up for our quarterly newsletter