Flavours of Fernie | Chef Jay Squires
---
Head Chef Jay Squires may be new to the position at Cirque Restaurant — he took over leadership of the Lizard Creek Lodge kitchen late last year — but it's a role he's been working towards his whole life. As a 15-year-old in Newport, Wales, he began working as a restaurant dishwasher and later spent a winter as a chalet cook honing his prep skills. From there he travelled to New Zealand and found more work in restaurant kitchens. It's a story many Brits can connect with, and readily-available restaurant work makes the desire to travel an achievable goal.
It was in Australia that the job became a career and Squires found his passion for the industry, first working a fine dining restaurant in the Great Barrier Reef preparing a fresh menu based on each day's catch, and later in Melbourne. Arguably one of the world's top culinary hot-spots, Melbourne attracts and inspires the best in the industry where the creative Mediterranean food scene is heavily influenced by the established Italian community.
Squires took his passion for Italian cooking back to Europe, working in both Italy and France, and is now pouring more than a decade of experience into creating a fresh and exciting menu to enhance the Fernie culinary scene. His food philosophy is simple – keep it fresh, keep it tasty. Eschewing traditionally heavier elements of Italian cuisine, he is focusing on natural flavour profiles; combining lighter ingredients and raw elements and including vegan and vegetarian dishes as menu staples. Summer highlights will include seasonally-inspired salads, seafood pasta, and charcuterie boards great for sharing. Heartier appetites won't be disappointed with dishes like the locally-sourced elk ragout on pappardelle.
Handmade pasta for dishes including house ravioli and local produce from Broxburn farms in Lethbridge keep dishes clean and simple, while classic desserts including tiramisu, panna cotta and an airy flourless chocolate cake round out the Italian-inspired menu. This fresh, modern take on cooking and presentation makes Cirque required dining for any food lover in Fernie.
Cirque Restaurant is open Thursday, Friday and Saturday evenings during the Spring, and every evening from June 22 – September 2.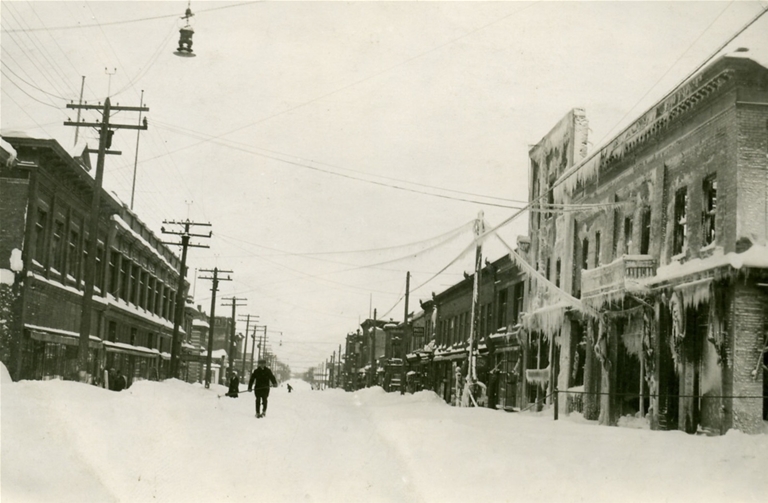 Featured: Ghost Stories of Fernie
Learn of the ghosts that haunt this hidden corner of the Kootenays…
Learn More
Sign up for our quarterly newsletter