Flavours of Fernie | Rooftop Coffee Roasters
---
At 492 2nd Ave, Rooftop Coffee Roasters are focusing on the art of good coffee.
Rooftop Coffee Roasters was founded by Keegan Street when he was just 17, roasting as a hobby from the rooftop of the same building where the tasting room has now opened. Now a full-time engineering student, his parents have enthusiastically taken over the reins in a reversal of the traditional parent-to-child succession.
Operated by the family team behind Rooftop Coffee Roasters – Sarah Deschenes, David Street, and their son Keegan, the new location specialises in the local operation's unique roasts and offer additional insight into the craft of good coffee. In addition to a full coffee menu and tasty eats, the premises will provide tasting flights, workshops and the opportunity for coffee lovers to learn about the company's unique flavour profiles and sourcing practices. Their coffee is ethically sourced from around the globe and roasted by hand in Fernie.
Rooftopcoffeeroasters.com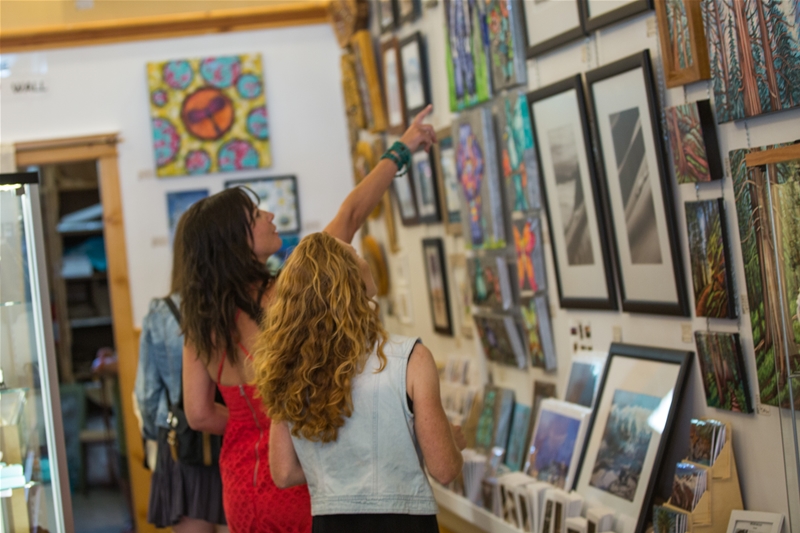 Featured: Featured Artists | The Fernie Arts Co-op
The Arts Co-op is a retail gallery in Historic Downtown Fernie featuring over 50 artists.
Learn More
Sign up for our quarterly newsletter