History | Fernie's Lost Landmarks
---
When walking Fernie's paths and trails, take a moment to pause and reflect on the ways that the community has changed. Thanks to a city ordinance following the Great Fire of 1908, much of downtown Fernie looks just as it did 110 years ago. The Home Bank is now the Fernie Museum, the former CP Rail Station is now the Arts Station. Many other buildings have been restored and repurposed as bars, stores and restaurants and can be identified by rustic brick and stone and elegant windows. Sadly, some of Fernie's spectacular landmarks have been lost over the years and are worth remembering. Try to imagine some of these in their former locations: THE FERNIE BREWERY Near the point where Cokato Road crosses Coal Creek once stood The Fernie Brewery in the area that was known as 'Old Town.' The company was first moved to Fernie by German brewmaster Albert Mutz and his business partner G. H. Scott from Fort Steele in 1900. Early brews were as strong as 16% ABV and the standard beer was a heady 8%. The brewery was the first to fall in the Great Fire, but was quickly rebuilt even bigger and better, with an additional storey added to the structure. The 1909 brewhouse stood on this site for 4 decades and was eventually closed down after Interior Breweries purchased the company and moved operations to Creston in 1956. Fernie Brewing Company is a whole new business situation on the other side of town, which has developed from a garage operation to a high-volume production facility offering over a dozen brews. Stop by and enjoy a beer on the patio and consider the evolution of beer in Fernie. FERNIE CITY HALL – NO, NOT THAT ONE On the corner of 3rd Avenue and 5th street once stood an elegant Italianate pile of stone balustrades and high, arched windows. Where now sits a simple brick-clad industrial building, was then Fernie's most important building. The site of Municipal activity also housed a magistrate's room, council chamber, police court, witness room and mayor's and clerks offices. In the basement, 9 jail cells (including one that was 'specially set up' for female prisoners) sat next to police and jailer's offices, plus the kitchen and washrooms. Built in 1910, the Free Press of February 19, 1909 anticipated that it would be a 'very handsome structure.' The building was valued at $15,000 and survived until 1972 when it was demolished to make room for a new Post Office. Municipal operations moved to the building that now houses the Library, and then found its current home at the former Crow's Nest Coal Company Offices in 1984. ELK VALLEY LUMBER MILLS In 1907 there were 15 sawmills operating in the Elk Valley, each capable of 40,000 feet of lumber per day. Several thousand men were employed in these mills and in the remote bush camps around town. Mills like the Elk Lumber Company, Wood-McNab, North American Land and Lumber and the Cedar Valley Improvement Company cut, floated, hauled, dressed and shipped wood products locally and as far away as Manitoba. The Elk River jostled with logs and the distinctive yards dotted the landscape. The valleys and hillsides around Fernie provided a rich, heavy growth of cedar, tamarack, spruce, fir and pine which furnished the need for rough and dressed lumber, dimension timber, shingles, lath, railroad ties and furniture. The Lumber industry was as essential to Fernie's prosperity in the early days, and mills continue to employ a good number of local workers, although operations are now located in Elko and Galloway.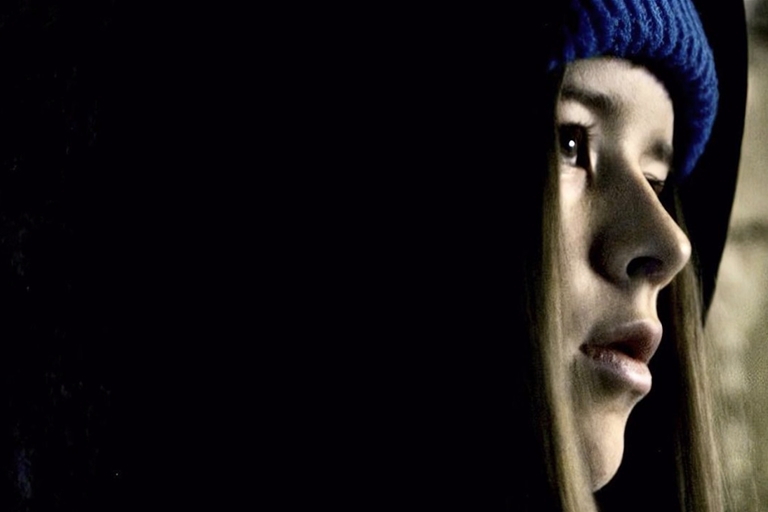 Featured: Music | Nell Smith
Fernie's 14-year-old 'Girl in Amber' recently released her first album, Where the Viaduct Looms.
Learn More
Sign up for our quarterly newsletter