Music | J-Skills - Jeff Steiert
---
This singing bartender is the resident performer at the Pub Bar & Grill at Park Place Lodge.
When he's not pulling pints, Jeff Steiert is a one-man musical marvel, carefully crafting melodies and building rythym. With the skillful use of a looping pedal, a 6-beat drum synthesizer, 3 guitars and a harmonica, Steiert can replicate the authentic sounds of well-known singer-songwriters including Johnny Cash, Neil Young and Bob Dylan.
Born in Kelowna and raised in Medicine Hat, Steiert moved to Fernie about a year and a half ago looking for a change of pace. While looking for work, he heard about MAST program at the College of the Rockies – a 9-month immersive hands-on adventure skills training course for those looking to enter the outdoor adventure industry. As part of the course, he utilised his musical talents and turned two of Fernie's legends into a music video to assist with promotions for the annual Griz Days Festival. Watch the video online:
Surrounded by music all his life – Steiert Senior was in a wedding band, and Jeff regularly jammed with the bands who visited his family's Restaurant and Country Bar – he is keen to develop his skills and perform more locally. With influences ranging from AC/DC to Biggie Smalls to CCR to Blink 182, a growing collection of his own originals, and a few new instruments being added to the mix, there seems to be no end to the performance possibilities. Steiert can regularly be seen performing at the Pub Bar and Grill and plans to expand his performance calendar this Fall. Watch for him around town or get in touch to find out about upcoming dates. While he's not working or performing, Steiert can be found in the mountains – biking, camping and snowboarding, or chilling with his room-mates.
Contact Jeff: 403 952 6361. [email protected].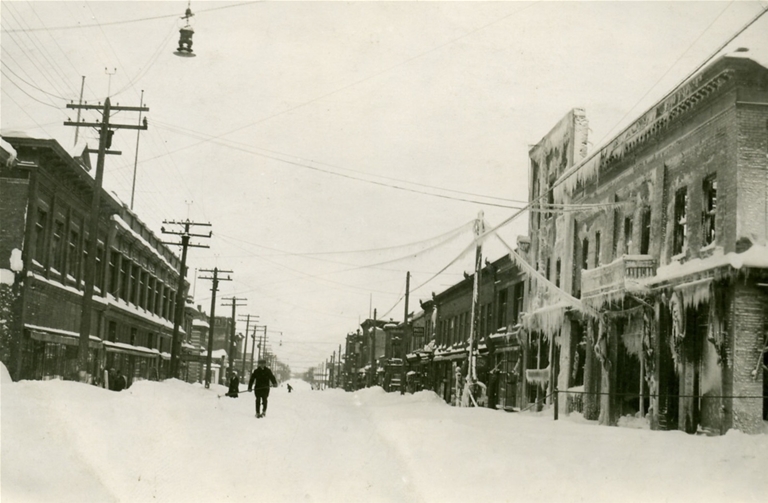 Featured: Ghost Stories of Fernie
Learn of the ghosts that haunt this hidden corner of the Kootenays…
Learn More
Sign up for our quarterly newsletter