Featured Artist | Joey Kosolofski
---
Joey Kosolofski is bringing urban art to Fernie one dumpster at a time.
As a regular at the annual Fernie dumpster painting event, he turns plain metal boxes into works of modern art. His latest piece features a graphic interpretation of mountains meetings letters in bold, colourful style. His dumpsters can be found at the Community Centre, Bottle Depot and at the Tipple Liquor Store – his 2017 dumpster was the winning design.
Like many Fernieites, Kosolofski moved here for one ski season (in 2014) and never left. Originally from Kindersley, Saskatchewan, he cites his grade 5, 6 teacher, Mrs White as having inspired him to pursue his passion from a very early age. He seeks out street art as inspiration, travelling across the country and from California to Melbourne. Having started with acrylics, he constantly looks to create new styles, experimenting and working with spray paint, oils and watercolour.
His commercial work includes large-scale logo installations, some of which can be seen at SOAR and Coal Town Goods. A large feature mural is on display at Snow Valley Spa & Leisure and he has produced custom designs for Fernie-based ski & snowboard manufacturer, DID. He draws his inspiration from the mountains around Fernie, manipulating shapes and using plenty of colour to make his work pop. Seeking to replicate the movement of the landscape, he focuses less on detail and more on the emotion of the environment. Kosolofski lives in Fernie with his girlfriend Janice and his stepdog, Bodie, where they enjoy mountain life in every season.
See his work at a solo gallery show, opening at the Arts Station on November 29, on display until January 2, 2019.
Contact Joey: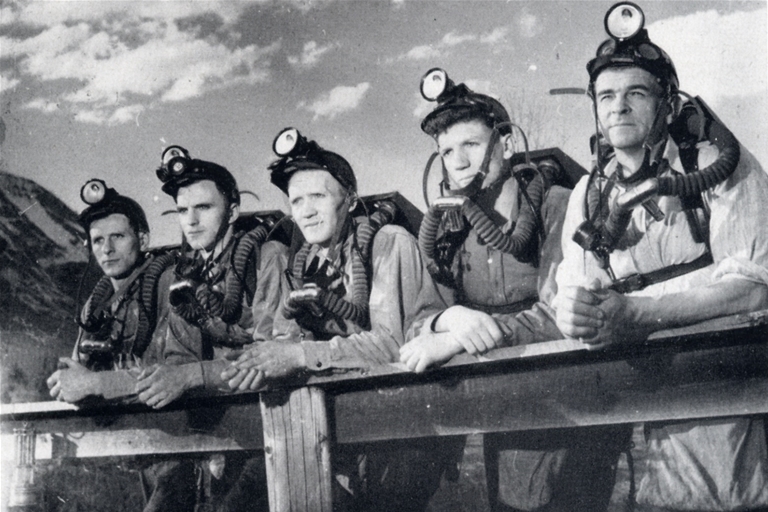 Featured: History | Mine Rescue in the Elk Valley
The biennial National Western Region Mine Rescue Competition returns to Fernie September 5-7, 2019.
Learn More
Sign up for our quarterly newsletter