The Elk Valley - Qukin Amakis, Land of the Raven, lies within the Ktunaxa homelands, a region of some 70,000 sq km spanning south-eastern British Columbia, south-western Alberta, and northern Montana, Washington and Idaho.
With deep ties to the land and the people of this region, 34-year-old Smokii Sumac is studying the question: How do we come home? as a PhD candidate in Indigenous Studies at Trent University, with maturity, openness, and clarity. The concept of coming home features heavily in both his life and his art having grown up in the Columbia Valley and moving to the East Kootenay in 2021. Sumac is the son of Shuswap Chief Barb Cote of the Shushwap Band in Invermere.

Self-described as an Indigenous adoptee, intergenerational residential school survivor, and two-spirit person, Sumac is examining past, present and future as he moves through life, accepting and exposing past trauma while embracing and celebrating joy and pleasure. In talking about the Ktunaxa people, he says it is important to recognize the whole person and not just see victims of colonialism. His love of life and connection creates an engaging platform from which he shares his personal story and receives knowledge.
His first book, you are enough: love poems for the end of the world, (Kegedonce Press, 2018) started as a personal daily poetry journal under the hashtag #haikuaday. Inspired by the work of Billy Ray Belcourt and Tenille Campbell, Sumac carefully weaves together the various themes of addiction, depression, ceremony, grief, consent, sex, and gender under the all-encompassing banner of love and sense of place. The collection is a reflection on identity, perception, and acceptance.
As a Two Spirit Ktunaxa artist, Sumac is examining his multi-faceted journey of self-expression and has been both pleased and surprised at the welcome he has found locally. He is enthusiastic about celebrating community and will be performing at the Elk Valley Pride Festival in September. He received a Canada Arts Council grant to produce a podcast on the narrative of coming home and is working with Indigenous artists across all genres to explore lived experiences and how they are expressed. He is currently working on a memoir, and engaging audiences through speaking appointments, workshops and talks covering a wide range of topics including child welfare, intergenerational impacts of residential schools, 2SLGBTQ inclusion, resilience and healing, indigenous literature, creative writing and much more. Many of his videos can be found on his website.
you are enough: love poems for the end of the world won the Indigenous Voices Award in 2019 and Sumac was nominated for the 2020 Dayne Ogilvie Prize for LGBTQ Emerging Writers from the Writers' Trust of Canada. Smokii Sumac lives in Wardner with his partner, chickens, cats, and 'big 'ole rez dog' Kootenay Lou.
"Smokii Sumac presents with heart and power, sharing his own experience in a way that is relatable and moving to a wide range of people. As a poet, he has a captivating way of telling stories that represent his reality, which offers a unique and insightful perspective."
~ Duncan Whittick - Executive Director at CBEEN
Smokiisumac.com
ICONS: Instagram
the stars they told me
keep doing what you're doing
boundary-making
shedding old skin cells
let go of what holds you down
and look out for love
that kind of bright spark
bursting upwards
new flame
as
the fire takes a breath
that full moon told me
to ask for healing cleaning
cedar bath at sunrise
getting to know self
in the quiet moments here
look out to the yard
this place you've built
home
and know you'll go west soon too
know who you are
here
the mountains told me
carry knowing in your body
dream this knowing home
from you are enough: love poems for the end of the world (Kegedonce Press, 2018)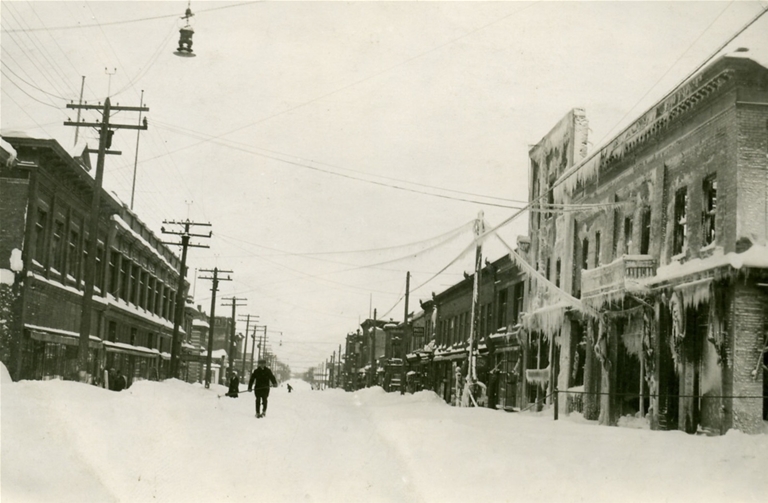 Featured: Ghost Stories of Fernie
Learn of the ghosts that haunt this hidden corner of the Kootenays…
Learn More
Sign up for our quarterly newsletter