NELL SMITH – FERNIE'S GIRL IN AMBER

Collaboration – a creative tool that most musicians love; it helps develop skills, broaden horizons, and create new sounds.

Collaborating with a seasoned, successful musician is particularly special, but most musicians have to wait a while before they get the chance to work with the like of Wayne Coyne of Flaming Lips fame. Not so for Fernie's Nell Smith, who, at the age of 13 is about to launch her first album after ongoing mentoring and collaboration with Coyne. A few years ago, after meeting Coyne in a giant bubble floating above the crowd at a Lips concert, Nell was inspired to pick up a guitar and taught herself to play. Her innate and natural skills are undeniable. Coyne recognized Nell's talent and encouraged her over several years to write her own content and keep trying new styles.
In March of 2020 she was due to travel to Coyne's studio in Oklahoma to record some songs, but we all know what happened that month. Undeterred, and with some generous equipment donations and technical assistance from Fernie musician, Lips fan, and all-around creative, Troy Cook, (and a little help from Dad) she was able to set up a studio in a spare bedroom and begin recording. From there, the music just kept rolling. Nell would record a vocal track and some guitar while dad Jude worked the keys and provided baselines. Local singer Rachel Behan provided harmonies and assisted with development of some of the tracks, and a family friend in England even sent guitar tracks. The digital tracks were sent off to Coyne who recruited his band to provide additional skills and work through the tunes. The final tracks were mixed and produced by long-time Lips producer, Dave Fridmann at Tarbox Road Studios in NY state. By June of 2020, Nell had 9 songs in the bag and Coyne suggested creating a video.
Again, local talent jumped in to help with videographer Alex Hanson working with Nell and a carload of good old boys in a shiny yellow Camaro creating a dark and moody vignette for her cover of Nick Cave's Girl in Amber. In the world of musical collaborations, the connection between a young girl from Fernie and a Grammy-winning recording artist from Oklahoma might go down as one of the more unusual connections but in the big wide world of Flaming Lips bubbles, bunnies and brass, anything is possible. Sometimes from adversity comes a little magic and moonlight.
…Nell and I just wanted to start to make some music and see what would happen. Doing cover songs is a fun way to get things rolling along. I picked Nick Cave cause I love his music and lyrics AND I thought ... Nell probably doesn't know very much of his (Cave's) music and she might (because she has NO pre-conceived notion) just do something very simple, heartfelt and original... and.. SHE DID!
~Wayne Coyne, Flaming Lips, 2020
Nell's debut album 'Where the Viaduct Looms' - a collection of Nick Cave covers in collaboration with Wayne Coyne and The Flaming Lips - was released in November 2021.
Find it at: https://linktr.ee/NellSmithMusic
Instagram.com/nellsmithmusic/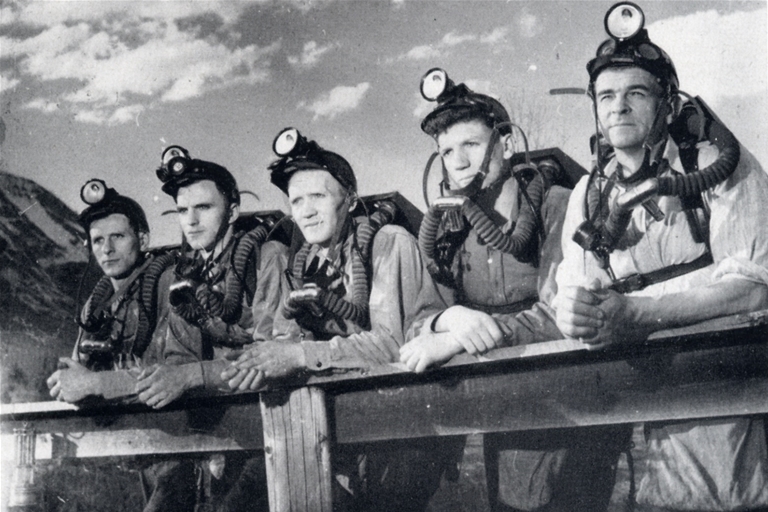 Featured: History | Mine Rescue in the Elk Valley
The biennial National Western Region Mine Rescue Competition returns to Fernie September 5-7, 2019.
Learn More
Sign up for our quarterly newsletter